Sri Lanka Institute of Marketing (SLIM) is the National body for Marketing in Sri Lanka and has been promoting marketing excellence and elevating the status of marketing since 1970. It is a member of the National Chamber of Commerce of Sri Lanka (NCCSL), Organization of Professional Associations of Sri Lanka (OPA) and Federation of Chamber of Commerce and Industry of Sri Lanka (FCCISL). This prestigious event has been held for 17 consecutive years, as companies made their nominations for outstanding sales professionals who were given a training (1/2day) by an eminent panel of sales professionals in the industry which was followed up with a celebration of their success. In 2010, SLIM went one step further and introduced the inaugural NASCO awards program which became the premier event for sales fraternity to recognize sales personal among a wide range of industries under their job scopes. All entries were screened via an eminent panel of judges to select the best performers in the country to excel in their career progression. In 2013, NASCO introduced a special award for female sales professionals under each category.
Odiliya Homes was a standout organization at SLIM NASCO 2018 due to two main reasons. Firstly, the Managing Director of the Odiliya Group, Rohitha Abeygunarathne, was invited as a Guest of Honor to the ceremony. This honor is bestowed upon professionals with vast amounts of experience and knowledge in the industry. His business acumen, coupled with his leadership and business skills makes him a stalwart of the real estate industry, and the entire Odiliya Group was extremely proud of the recognition he received!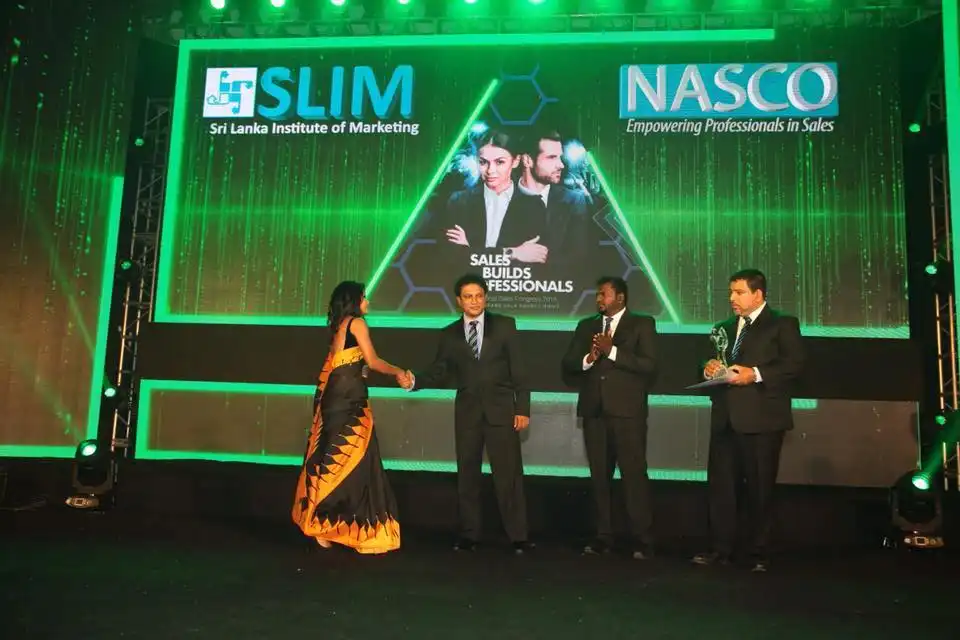 Secondly, our very own, Janitha Dilruksha was awarded the Best Performer in the Real Estate and Construction category at SLIM NASCO 2018. Janitha has been an exemplary employee, who is extremely skilled at marketing and sales. His positive attitude, coupled with his out-of-the-box thinking has given him the edge to become the leading sales individual in one of the competitive industries in Sri Lanka, real estate! We are all extremely proud of his achievement.